Zhao You Bin, Xian - Contact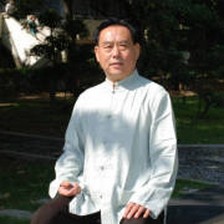 Zhao You Bin is one of the grand masters of traditional Yang style Tai Chi Chuan and a member of the Yang family. He is the son of Zhao Bin who was a senior disciple and nephew of Yang Chen Fu.
He is a very highly regarded teacher of Yang Style Tai Chi and in the Chinese assessment system is level 8 which means an extensive lifelong contribution to the development of Tai Chi.
Mr Zhao is based in Xian and is the President of the Xian Yongnian Yang-style Taiji Quan Association.
Master Zhao has a Yang Style Tai Chi school in Xian in which students can enrol. Teaching is carried out by Zhao You Bin and his assistant teachers many of whom have learnt with him for decades.
I visited the school in October 2018 and was impressed with what I saw.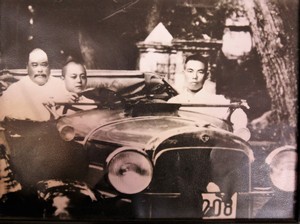 I spent some time watching Zhao You Bin supervise a class. There is no need for me to say anything here. He is a very serious teacher and seemed interested and enthusiastic but friendly at the same time. He has many, many students in China, Hong Kong, Thailand as well as other countries now.
There were several assistant teachers present as well who all seemed very attentive and enthusiastic. It was a nice group to watch.
I believe group sizes vary but are usually less than 20 in the daytime at the school and if they need they can arrange additional assistants to maintain a reasonable teacher / student ratio.
For foreign students, this seems a good environment to train in, although I think it is more likely to suit students with existing experience rather than beginners.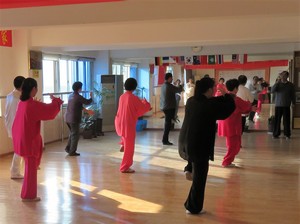 I would expect students to be taught by a combination of Zhao You Bin and his assistants.
Zhao You Bin spends most of his year in Xian, but from time to time goes away for 5 to 10 days to teach workshops around China, Hong Kong, Thailand, Korea, Singapore and Japan. During these periods students can either travel with Master Zhao to attend the workshop or stay in Xian and study with one of his assistant teachers.
You can enquire whether he will be present during your visit.
Master Zhao tailors his teaching to match each student's individual ability and physical condition, as well as their personal requirements. He expressed his wish to meet all students' expectations as far as possible.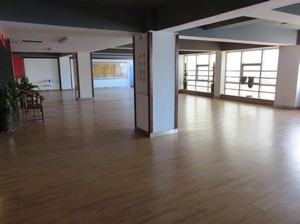 Zhao You Bin speaks some English himself and is being assisted by a friend able to translate, so this is very helpful in terms of communication.
Emails are also being answered by the translator, so this is convenient now for bookings.
Master Zhao may also be available to teach workshops overseas. Please enquire with him directly. He travelled to Australia this year on the invitation of a student who came to the school.
There is a beautiful video online of Zhao You Bin's form : Zhao You Bin Yang Style 85



Study Costs
The fees for studying at the school are 200Y per hour or 400Y per day which includes 3 taught hours in the morning and 3 supervised practice hours in the afternoon. Master Zhao may be able to offer discounts to students studying longer than a week.
Gallery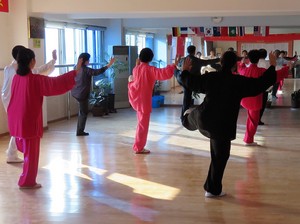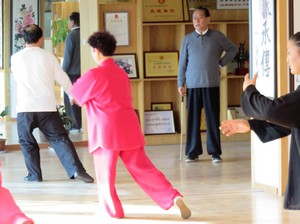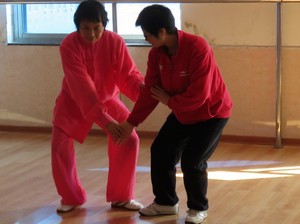 Family Portraits & Trophy Collection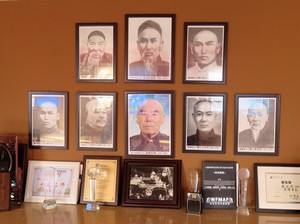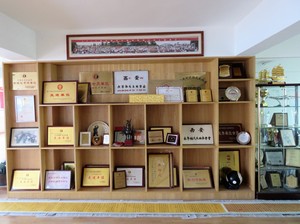 Master Zhao You Bin is one of the most senior traditional Yang style tai chi teachers in China today and so there may be good opportunities here for students interested in learning Yang style taichi as practised by Yang Chen Fu.
Contact : Master Zhao &amp The Xian Yongnian Yang style Taiji Quan Association.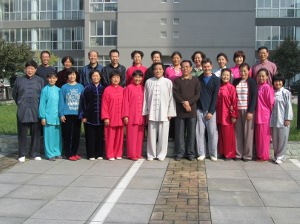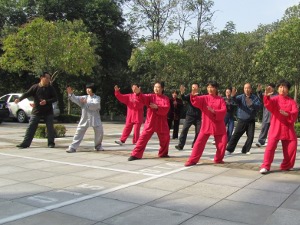 Classes with Zhao You Bin and his son Zhao Liang around Hong Kong and Shenzhen
Zhao You Bin is also the head of a Yang Family Tai Chi Association in Hong Kong and Shenzhen and his son Zhao Liang lives in Shenzhen.
In the case of students interested in classes in Shenzhen and Hong Kong, it is possible to learn with Master Zhao's son Zhao Liang the whole year round. Advance booking ideally at least a month ahead is requested.
Master Zhao You Bin has said he is also willing to consider classes in Hong Kong or Shenzhen upon request if he is available at the time.
Contact Zhao Liang for more information.