Summary of Schools & Teachers from areas of China other than those currently highlighted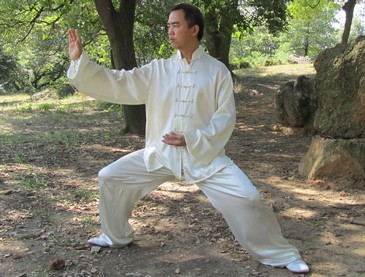 Ou Hai Bing - Chen Xinyi Hunyuan Taichi
Ou Hai Bing is one of the close disciples of Feng Zhi Qiang and teaches Chen Xinyi Hunyuan around Zhuzhou in Hunan Province, not far from Changsha.
He also teaches Competition Chen 56 and Hunyuan Qi Gong.
His Tai'chi movement is superbly relaxed and beautiful to watch, and he combines this with a natural feeling humility and willingness to share what he has with his students. A very nice guy.
He teaches on a tutorial basis only and so this is an ideal opening for short term individual or small group training at the highest level.